Nalanda World School, Saharanpur extends heartiest welcome to you. Whether you are a student, a parent, a candidate aspiring to join this institution. You will find a host of useful, updated information which you may use. Here we as one of the best cbse school in Saharanpur, believe that only theoretical learning is not enough for the overall growth of a child's intellect.
Creation of a school is nurture by personal beliefs and ideologies of the founders. It is ignite by the urge to fill up a void created by the absence of elements essential for humanity. Our uniqueness makes us rank among the best cbse school in Saharanpur and Deharadun. Very few understand that being literate and being educated is not one. And the same, especially in places which are not expose to dimensional broadening of thoughts. Which comes with free mixing of cultures and people. Here literacy and education are synonymous.
Establishment – Nalanda World School
Nalanda World School, Saharanpur was established with the purpose of imparting education not just literacy. It has its roots deeply embedded in the richness of traditional heritage of the Indian culture. And its branches reaching out in various directions to enfold the magnitude of multifarious global ideologies. As the best school in saharanpur, we adapted to the modern technological advancements. Still cultural values are high which makes the school a wonderful junction of modernity and tradition.
Best School In Saharanpur – Our Philosophy & Vision
The imprint of the richness and expanse of Indian culture and traditions is reinforce by the fact. That more and more people from the world over are taking refuge under its foliage. However, the concept of 'One World' which aims at shrinking geographical, social and economic boundaries, best school in saharanpur. It is inadvertently infringing on the moral and religious values and the fundamental principles of civilization get ignore.
The need of the hour is to 'educate' our children in a manner so that they are able to widen their mind. So that they learn to accommodate and not to compromise, to help others take their own decisions and not take decisions for them. To lead and not to be led, to be inspired by the strength of their own conscience than to look up to others for motivation.
Best School In India – Nalanda World School
Our institution is a community of learners commit to bring in academic and social success in students. At Nalanda World School, we partner with students and parents for creating a cooperative environment to enhance learning skills. Our efforts are direct to accommodate and address the expectations of each student. We firmly believe in the enlightening words of Swami Vivekanand :
"Education must aim at life building, man making and stimulating fine ideas in day to day life."
Why Nalanda World School Is The Best CBSE School In Saharanpur
Nalanda World School, Saharanpur has been made with the idea that Education in its true sense is a realization of the 'Self'. Only the one who is able to internalize his learning is truly educated. Otherwise there is always a doubt that prevails between the right and the wrong.  This battle either leads to self destruction or the destruction of the other. Taking inspiration from Swami Vivekananda's thoughts, education should help one create his own perspective. The prime responsibility of an educationist towards the society is to help in 'man making' or creating a race of humanitarians. Who are enlighten about the existence of others as they are of their own. Only when we have accomplished this goal we should be at peace.
The school comprises of three wings housed in two buildings – the Senior Wing from class VII to XII is located near Malhipur Road. Our Junior Wing comprises of two wings – Kids Wing from classes Nursery to II and primary Wing from Classes III to VI. The infrastructure of the school is design to support and enhance learning in students. Airy and spacious classrooms, well equipped and technically sound laboratories, well furnished libraries, expansive play grounds and audio visual teaching aids – all contribute towards an all round development of students.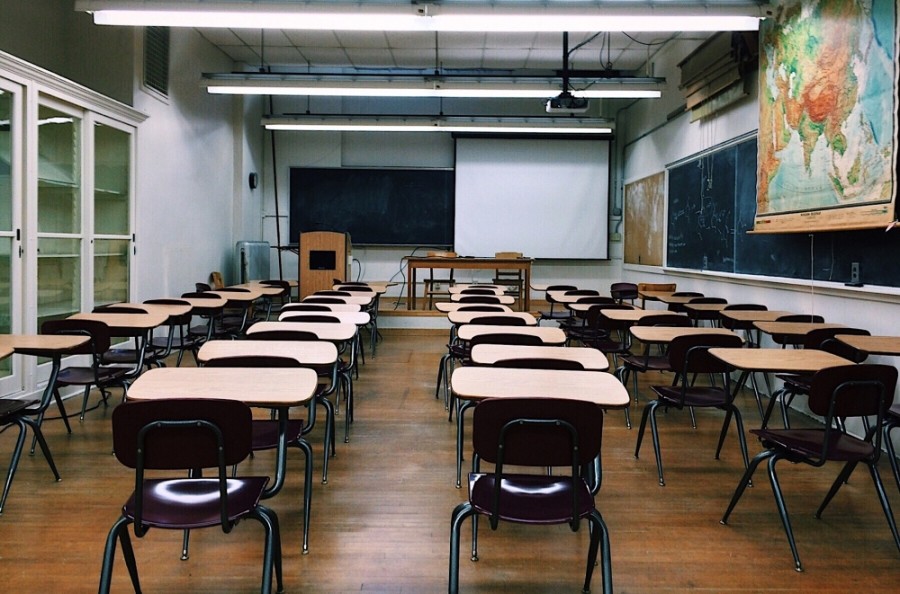 Salient Features Of Nalanda World School, Saharanpur
i) An English medium, co-educational, non-residential Senior Secondary School, implementing the 10+2 system of Education.
ii) Permanent affiliation to the Central Board of Secondary Education (CBSE).
Facilities – Nalanda World School, Saharanpur
Gym
Squash Courts
Sports Pavilion
Multi-purpose Hall for Boxing & Badminton
Basketball & Tennis Courts
Clubs & Societies
Trips, Tours & Workshops
Art & Media School
Auditorium
If you  are looking for the best school in saharanpur, reach out to us and let us plan a visit. We are sure, as loving parents you will be more than impressed with our school & faculty alike!
Also read Learning At Nalanda World School – Best Play School In Saharanpur